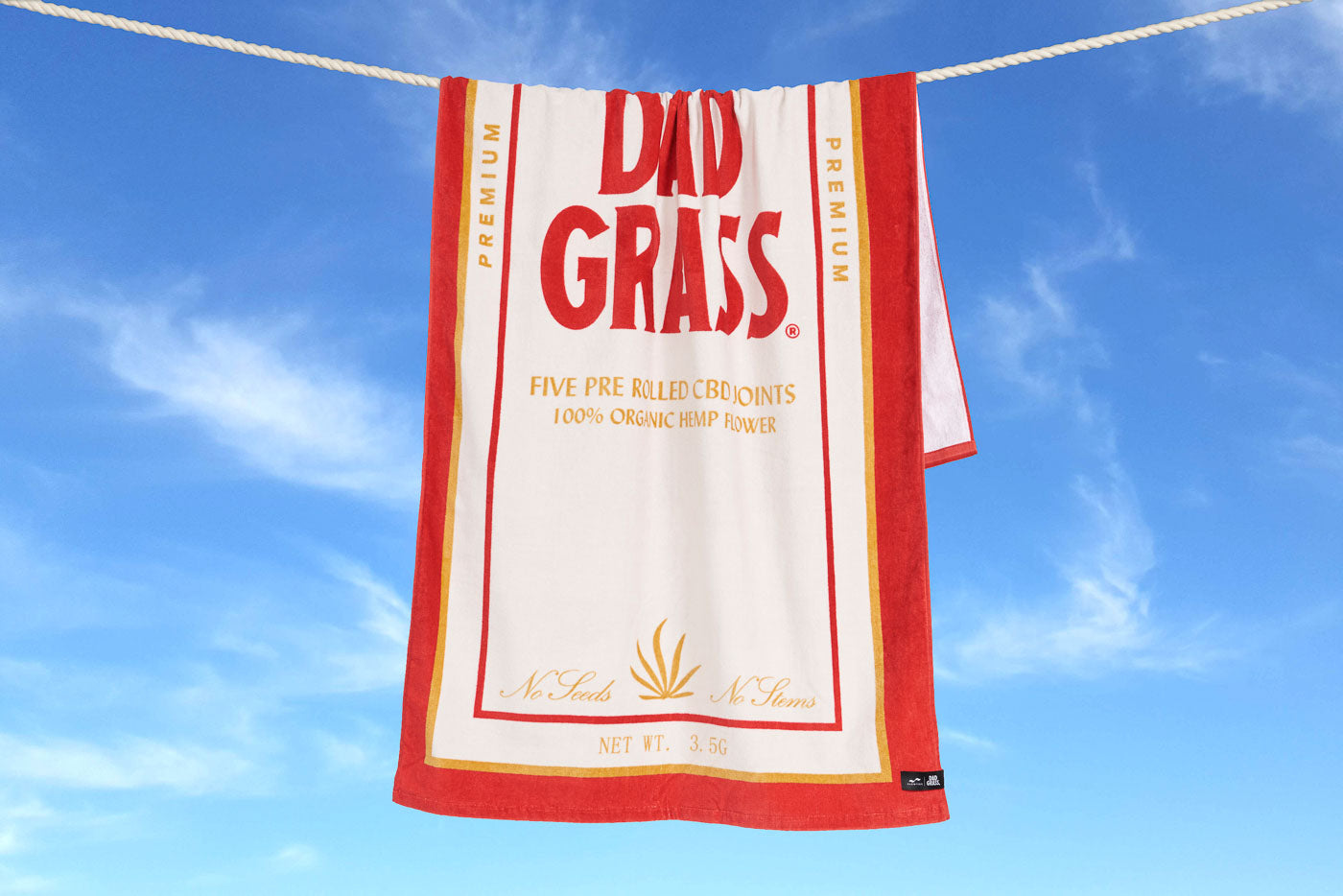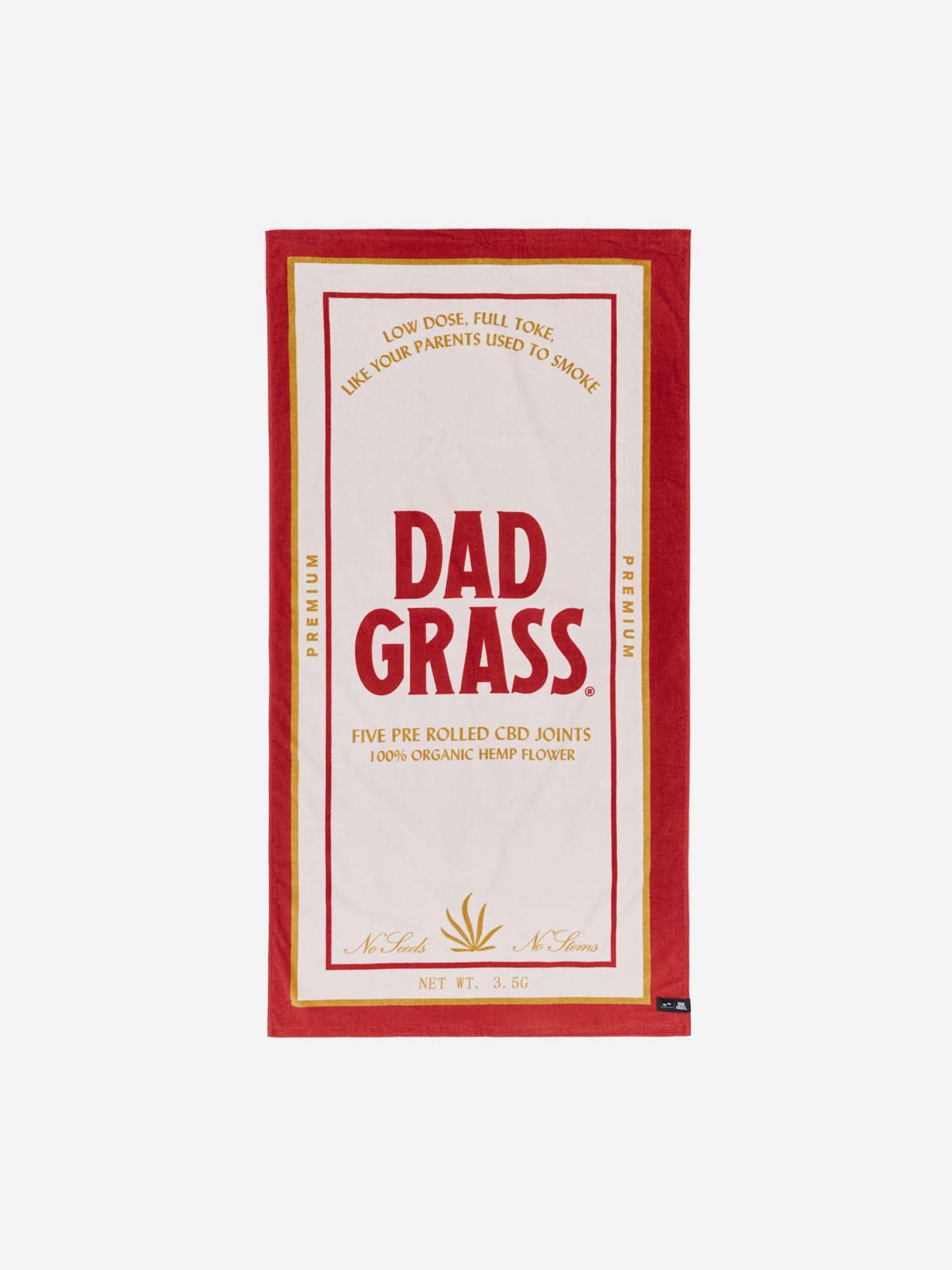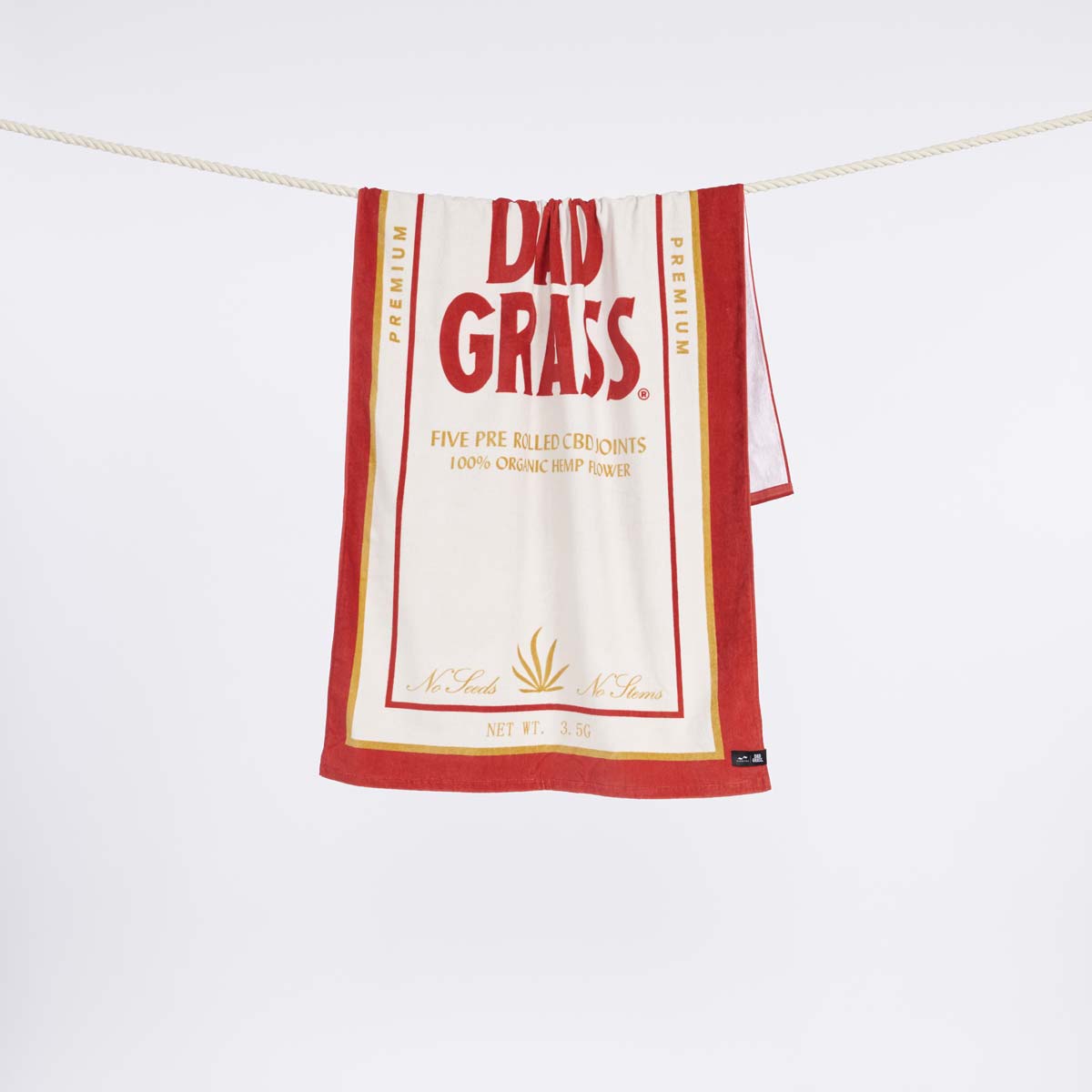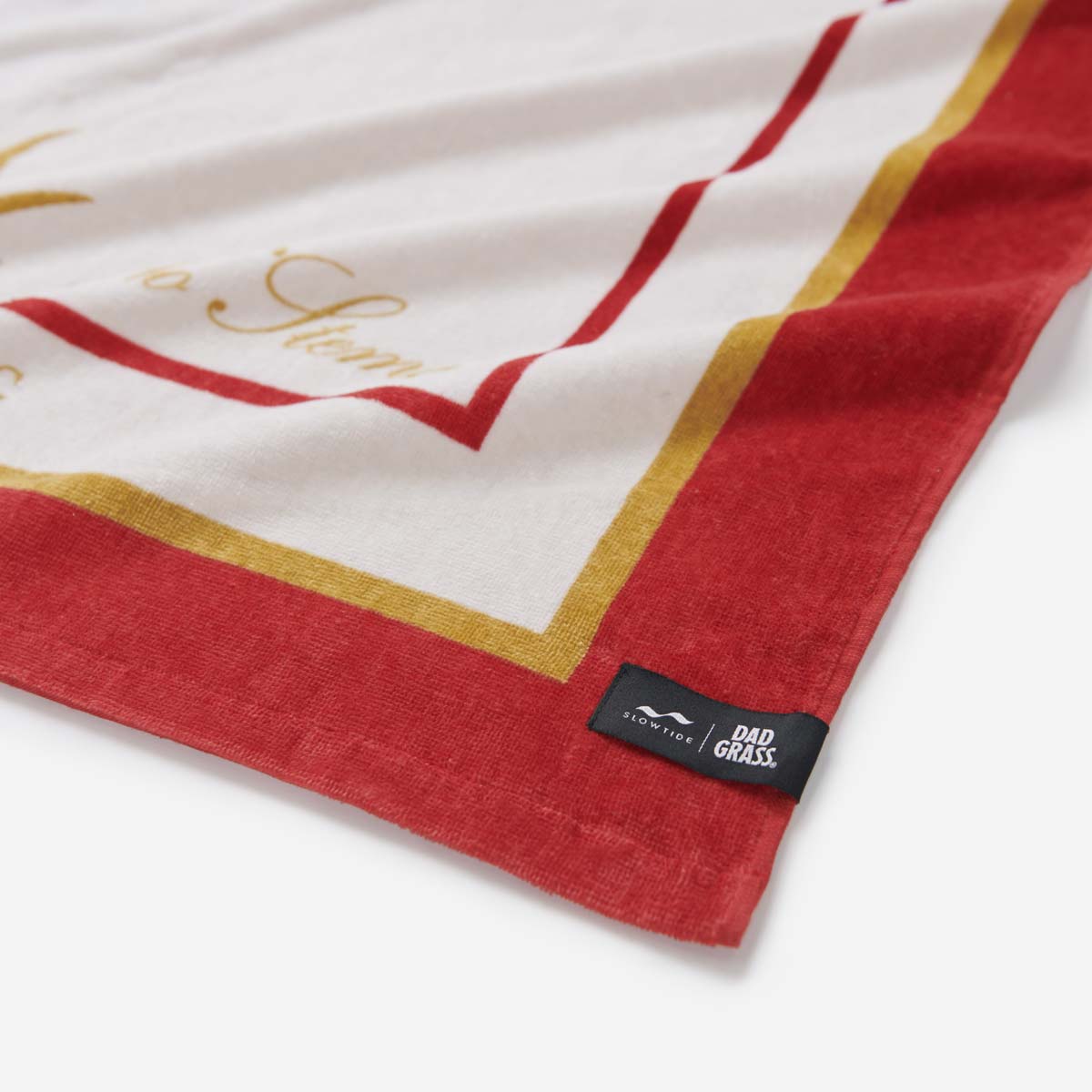 Dad Grass x Slowtide Beach Towel- 6 Pack
A classic, no-frills towel that does exactly what it's supposed to do: absorb water and provide a groovy-lookin' protective layer between your hot bod and the sand, pool furniture and grass as well as other natural or man-made conditions. We collaborated with Slowtide, the chillest towel masters of our time, because we dig their commitment to quality and knew they could deliver a Dad Grass-version of our favorite merch towels from the 80s that are so hard to find these days. Heck, if the Grateful Dead, The Beatles and WuTang trusted them…
Price Per Unit: $22
Suggested Retail Price: $44
This case contains 6 units.
Soft Material -  The artfully designed printed velour front makes this towel the perfect lounging companion.
Absorbent - These towels have a non-printed looped terry 460 GSM back that is made for optimal drying.
Functional - Features a drawcord loop for quick drying and is printed with a reactive dye that prevents fading over time.
Size - 30 x 60 in. | 76.2 x 152.4 cm.
Versatile - Perfect for the beach, pool, lake, hot springs or wherever your adventures take you.
Sustainable - Made from 100% sustainably sourced cotton.
Slowtide
When is a towel…more than a towel? When it's a Slowtide towel! Slowtide is a collaboration of three friends (just like Dad Grass!) who strive to create high quality products that are universally useful.  From surfing, to camping, to yoga, and more, they set out to create a premium product that fit every activity and looked good doing it. Sure, helping you go from wet-to-dry is their main mission. But they're also pretty good at using their towels as a canvas to collaborate with some pretty big-deal artists & musicians including Takashi Murakami, Clark Little, Kevin Lyons, Grateful Dead, The Beatles and Pink Floyd.
Slowtide is committed to creating superlative products that are guaranteed to last. They have traveled around the world in search of the best factories, assuring they have fair working conditions and happy employees. Since their inception, they have become towel experts: They think of the things that no one else considers to provide the best product possible. From sustainable materials, to details like size, weight, weaving techniques, hanging loops, and reusable packaging, quite frankly, they've thought of it all. They obsess over the little details so you have a product you will truly fall in love with.
About Dad Grass Merch
Our special collections of apparel, accessories and smoking paraphernalia pay tribute to the timeless staples of dad style. Past, present and future. Like our hemp joints, flower, tinctures, gummies and dog treats, Dad Grass merch is always simple, classic and of the highest quality.
Dad Grass x Slowtide Beach Towel- 6 Pack